A place where nature's beauty remains abundant and unspoilt.
A place where nature's beauty remains abundant and unspoilt.
With nearly three decades of experience as an inbound travel agent & tour operators Sri Lanka, Bernard Tours is managed and staffed by a young and dynamic group of experienced professionals in the trade, who are committed towards providing memorable holidays. You can be assured you are booking with well connected & widely experienced, passionate people in the Sri Lankan Tourism Industry.
Sri Lanka
Sri Lanka known as the pearl of the Indian Ocean is a part of South Asia. Lying amidst the sun-soaked waters of the Indian Ocean, this idyllic island has attracted visitors for thousands of years. The nation Sri Lanka has a history dating back to the birth of time. It is a place where nature's beauty remains abundant and unspoilt.
Maldives
Welcome to the Maldives, where sands are white as the smiles of the locals, where fish swim happily in the warm waters of the Indian Ocean, where the weather is a dream, and the deep rays of the sun waits to engulf you in their arms.
EXPLORE The Exclusive Offers
The Pioneers of Luxury Travel
A place where nature's beauty remains abundant and unspoilt.
Bentota is a Sri Lankan coastal city, famous for golden beaches, Bentota,...
EXPLORE The Exclusive Offers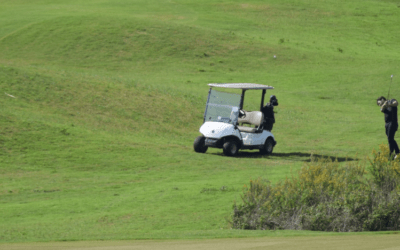 Sri Lanka is an extremely underrated golfing destination, being home to 6 world-class golf resorts among many others. Over the years, Sri Lanka has acquired a reputation among the golfing community as a year-round golf destination due to a diverse climate in regions...
Serendib , known in the past is a little island filled with magic. That is why this tropical paradise is a highly sought after as a honeymoon destination for lovers from all over the world. Fall in love all over again while lying on a white sandy beach or while...
Hiriwadunna is just 02 Km (05 minutes - drive from Habarana, The trek through the archetypal Sri Lankan Typical village. The trek begins with an awesome walk along a bund of a 'Wewa' or manmade reservoir. The reservoir itself, the surrounding scrub jungle, marshland...
SriLanka  is ranked amongst the world's twenty five biodiversity hot spots. As a country with high rate of endemism it has many faunal groups including birds , mammals , reptiles and amphibians which you can not find anywhere in the world. It is world renowned as one...
For the keen hiker, there is a plethora of opportunities awaiting in Sri Lanka 's diverse and luscious hill country. The beautiful area of BELIHULOYA , located in the hill country of Sri Lanka , provides a superb base from which to try out a wide variety of hiking and...
Hot Air Ballooning  is a relatively new activity to Sri Lanka, but in response to the ongoing search for new and exciting ways of seeing the country, it provides a remarkable experience never to be forgotten. With no two flight paths the same, it really will be a...